Send Us a Message
Please note that all information we receive will be secure and treated in a confidential manner.
Address:
2720 Bee Caves Rd,
Suite 207
Austin, Texas 78746
Hours of Operation:
9:00AM – 6:00PM
Monday through Friday
For Further Information and Appointments:
512.585.4098
Office Location Will Change, Effective September 1, 2019
In an effort to create the best therapeutic space for my clients, effective September 1, 2019 I will be relocating my practice to a beautiful new office. The office is located at 500 Grace Lane, Austin, Texas 78746, just off of Bee Caves Road and only 5.6 miles from my current office location. I will be sharing the office building with only two other therapists, which means more privacy, tranquility and ample parking.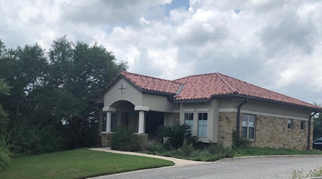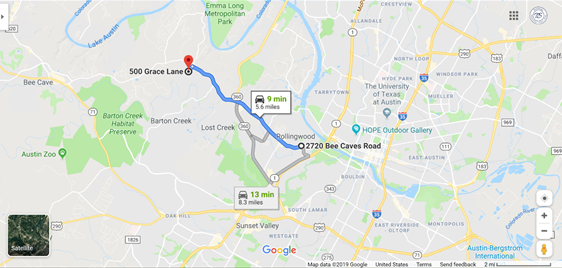 About the Current Bee Caves Office
The office is a beautiful and private space that overlooks the natural landscape of the Austin Greenbelt.
Conveniently located in central Austin with easy access from both Mopac (Loop 1) and Highway 360.
In-office sessions take place in a very warm and relaxing, calming and confidential setting